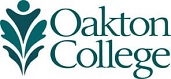 Application Process
Select the Jobs available at Oakton link from the Human Resources home page and select the position that interests you.
There you will establish a profile, answer a series of COREquisites (questions regarding your qualifications), and attach your supporting documents including a cover letter, resume, and references.
After submitting your application package, you will receive a confirmation that the materials have been received.
You can log back in to your application to update or review at anytime by clicking here and entering the same e-mail address and password used during the initial application submission.