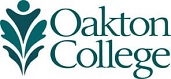 Information Technology Department
The Information Technology Department is dedicated to delivering high quality technical service to the students, employees and community. It is our goal to continuously meet the technological needs of all students, staff, faculty and visitors.
 IT Support Services
We offer direct support to employees through the Help Desk, and for students using our computer labs with lab personnel
We provide new employee or student login ID and password to access computers, email and web portal.
We assist in resolving hardware, software and connectivity issues on both campuses
We support and maintain software and computers throughout the college, including computer labs
We preserve data integrity in our SIS and network environments
We work with faculty in support of technology enhanced classes and using our Learning Management System (Desire2Learn)
Computer Maintenance
The IT department monitors all the computer systems within the college and maintains them on a regular basis and/or as needed. We ensure that the computers specifications are adequate for users to run all software applications that are necessary. In addition, all campus computers are loaded with anti-virus software and spam-filtering tools to make sure each system is running smoothly.
Network Services, Servers and Storage
The IT department maintains all the college networks (LAN and WAN) with its highly skilled technicians. Most of the areas within the college are covered by wireless access points. Oakton has a high capacity storage infrastructure built on a highly efficient storage area network (SAN).
College Systems
The IT department maintains the Student Information System (Banner), our Learning Management System (Desire2Learn) and our Web Content Management Systems (Cascade).