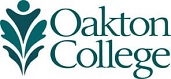 Information Technology Computer Labs
Open Computer Lab Locations and Important Numbers
Des Plaines Campus
Room 1835, 847.635.1746
Room 2622, 847.635.2627
Skokie Campus
Room P230, 847.635.1488
Computer Lab hours vary by lab and from semester to semester. Lab Hours are posted in each lab. If you are unsure about a lab's hours, please call the appropriate lab or visit computer lab hours.
Oakton has over 1200 computers available for student use distributed over 38 computer labs on both our Des Plaines and Skokie campuses. Each campus has open lab facilities with first come first served general use computers, as well as dedicated computer classrooms for instructional purposes and specialized computing labs dedicated to specific programs such as Graphic Design or Architecture.
Who Can Use the Labs?
All enrolled Oakton students, faculty, staff, and Alliance for Lifelong Learning students registered for classes that require computer use are encouraged to use Oakton's computer facilities.
Students working on group projects in Des Plaines may use the study group project rooms in the lower level of the library. Students may ask to use an unoccupied lab; all requests will be honored at the discretion of the lab coordinator on duty.
How the IT Lab Staff Can Help You
Information technology staff members in our computer labs are available to help with general computer use. They are also responsible for ensuring a supportive working environment for all lab users and the care of the College's equipment. If you need help with specialized applications, please see the Learning Center's tutoring schedule, posted in all open Labs, or contact the Learning Center to find out more about tutoring options.
Teaching in the Labs
Faculty interested in knowing what software is available in each lab can consult the computer lab software list, which requires logging into myOakton.
To reserve a lab, please use the special lab request form, available through myOakton.
What else should I know about the labs?
Color printing is available only for computer classes that pay a special lab fee to cover the additional cost of color printing. If students are not enrolled in one of these special classes, please do not require them to print in color.
We ask all lab users to use any printing responsibly; we strongly encourage faculty to use Oakton's Copy Center for required print outs - please don't require your entire class to print out huge quantities of required readings in the lab. It is substantially more expensive to print using a laser printer than a copier.  Students are asked to not print out ebooks or other material that was meant to be viewed online.