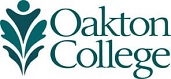 Computer Lab Hours
The computer labs are closed until further notice. Please see the COVID-19 Closure Update page for more information.
The academic computer labs vary somewhat in size, type of hardware, and layout. Hours differ slightly from lab to lab.
Please feel free to call any of the Lab Supervisors for further explanation of the information below. All users of Oakton's computing labs are expected to follow our Lab Guidelines.
Color Printers have limited access. See the Lab staff for information.
Hours during breaks and summer semester will vary and will generally follow the College hours.
Only the rooms designated as "Open Labs" are open the hours specified for each area
Rooms can only be reserved when the labs and school are open.