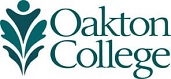 Computer Lab Guidelines
The purpose of the Oakton Community College Computer labs is to provide a vocational and technical environment that will guide, develop and encourage students toward their educational goals. The Oakton Community College Computer Labs are available to support students and faculty in carrying out College educational, instructional and academic objectives. As you take advantage of our technology resources, we ask that you read and follow the guidelines and policies explained below.
Academic work always has priority over other uses.
Lab Guidelines
Users of Oakton's computing facilities have the following responsibilities:
Know and follow our policies – Users are responsible for knowing our policies; please read through all policies in the student handbook, including the Technology Use Policy, and let Information Technology personnel know if you have any questions.
Keep the labs clean – In order to protect our equipment, please keep food or drinks outside the lab. Please clean up any papers in your lab area before you leave.
Keep the labs a productive work environment – The labs are quiet work places, so please use a soft voice, turn off cell phones and try not to disturb other lab users. Only IT employees should move, repair, reconfigure or modify Oakton's computer systems.
Protect your work – Unplanned, accidental and occasional failures may occur. Students are advised to frequently save their work and make back-up copies as appropriate.
General IT Guidelines
1. Please be sure to read the Technology Use Policy Summary.
2. Each user is provided with a unique login ID and password that may not be used by any other user.
3. The academic computing facilities (including internet access) are to be used for academic purposes. Use for gambling or pornography is not allowed; gaming and chatting are only allowed in the Cyber Cafés.
4. Users are expected to limit their use of resources by only printing necessary documents and using copy machines for additional copies.
5. Users should be conscientious of others who may need to use the computing facilities, limiting time if others are waiting and not generating excessive network traffic by downloading non-academic material.
6. Use of network resources to harass, offend, or annoy other network users is forbidden.
7. Material that is obscene, defamatory or in any way violates College non-discrimination and sexual harassment policies will not be allowed.
8. College information technology facilities and resources are not to be used for commercial purposes (including for-profit use) or non-College related activities.
Copyright
Software and other digital media are protected by copyright law. Copying of software and other digital media is in violation of Federal Law and College policies. Suspected violations will be vigorously investigated and, if warranted, appropriate penalties applied. Specifically, users do not have the right to:
• Make copies of software for yourselves or others;
• Receive and use unauthorized copies of software;
• Make copies of copyrighted digital media for yourself or others;
• Receive and use unauthorized copies of digital media;
• Create file sharing areas for distribution of unauthorized software or other digital media