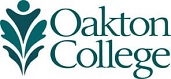 Using Oakton's Technology Resources
Many of the resources available on campus are used by all authorized users of the college community, and information about using resources such as webmail, accessing network drives, and wireless access are shared as well.
In addition, students do have information that is specific to their use of Oakton's technology resources:
Mobile WiFi hotspots and/or Chromebooks are available to students in credit classes to assist in their remote learning. Request to borrow equipment by contacting the IT helpdesk at 847.635.1965 or helpdesk@oakton.edu; students who request equipment before the start of a term will be contacted closer to the start date.
Students both in-district and out-of-district who request to borrow equipment will be required to fill out a Technology Checkout Agreement. The equipment belongs to Oakton Community College, and there is no cost to borrow it; however, students may be charged if the equipment is not returned in working order by the return date indicated on the Technology Checkout Agreement. 
Please note: there are a limited number of WiFi hotspots and Chromebooks available, and not all students who request equipment are guaranteed to receive it.