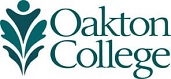 Email - Access off campus
Oakton provides two ways to access e-mail off campus - through our Web-based e-mail system, or by configuring your  phone, tablet or e-mail client to access our e-mail servers. Find out more about using web e-mail.
Students
Employees or Trustees
Notice: All services contained herein are intended solely for use by authorized users. Users of Oakton's technology services must abide by our Technology Use Policy.
Never share your Oakton password! Any e-mail requesting your password, from Oakton or any other sender, is a fake; keep your Oakton login information confidential.
Having password problems? Try using the Self-Service password reset.