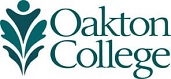 Changing your Oakton password
Overview
For security reasons, your password on the Oakton Network is set to expire periodically.
Reminder emails will be sent daily during the 14 days prior to expiration (plus once 45 days before expiration). During the final 7 days you will be forced to change before you can log in to any myOakton resources.
Note: Changing your password will require you to begin using your new password for all Oakton network-related functions. In addition to logging in on campus workstations, these functions include such things as email, myOakton/Banner, and online learning software. For tips on choosing a new password, link here to Choosing and Protecting Your Oakton Password
Changing Your Password (Before Expiration)
All pre-expiration password changes, whether on or off-campus are done via web browser using either:
The Password Management link in myOakton
The Account Management link in webmail
To change a password:
1) Click either the Password Management link in myOakton or the Account Management link in Webmail
2) Log in using your current password
3) Click the Change Password tab
3) Type a new password in both the provided fields.
The requirements of an Oakton password are as follows:
Minimum of 9 alphanumeric characters (only acceptable non-alphanumeric character is "-")
Must include at least one lowerCASE letter
Must include at least one number
Must NOT include any UPPERcase letters
The Password  Complexity meter will rate your password as you type. The Password Match indicator will show you when you have typed the new password the same twice.
4) Click Change Password (the button will only work if the password fields match)
5) Click the Log Out tab.
Changing a Forgotten or Expired Password
Contact the IT Help Desk
Room 1710 Des Plaines
Email: helpdesk@oakton.edu
Phone: (847) 635-1965
The Help Desk will require you to confirm your identity, best done with a photo ID. Passwords and other personal information will never be conveyed via email. IT asks that you never respond to ANY emails making such requests.