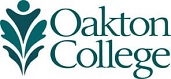 Student Technology Help
What do you do if you have technology trouble at Oakton?
During class your first stop should be your instructor for any class-related difficulties. Your instructor will either be able to solve the problem or elevate it to the correct person in the college.
As your network account is tied to registration, if you are dropped from class for non-payment your network account is immediately disabled. At that point you will have to work with Registration and Records, the cashier's office and the instructor to re-register for the class. Once you are re-registered your account will be re-enabled.
When working in an Open Lab outside of class, the Lab Staff should be able to help. They are skilled in all student access issues and versed in general computer use. If the problem is directly related to using an application program, as opposed to a network or user account problem, you may be referred to either your instructor or a tutor. See also: Tutoring Information.
You may in some instances be referred to the IT Help Desk for further assistance. The IT Help Desk's main function is to support administrative/employee programs, as well as select student issues.
While the lab staff and Help Desk personnel are available to assist with Oakton's network services and general applications, they are not able to help with home computer problems.
Internet access for Students
Oakton does not provide off campus internet access for students. Note that some internet access providers, such as ATT-Yahoo DSL can alter your existing home computer setups in such a way that some of Oakton's interactive services, including myOakton, will be adversely affected. Please contact the Help Desk if you encounter problems accessing myOakton.
AOL users note: In addition to WebMail, many of your classes may involve accessing web-based material. The AOL default browser has traditionally been limited in functionality, with problems occurring in filling out online forms or quizzes. If you use AOL to connect to the Internet off-campus, you should use another browser such as Internet Explorer, Firefox, or Opera.
To access your Online course
Click on "MyOakton" from Oakton's home page, www.oakton.edu, and follow the login instructions.  Then click on the "My courses" tab, then on the "My Courses" channel.  You should see all your courses listed here.  When you click on your online course, you will be linked directly to the course homepage, or to course information your instructor has provided.
If you experience difficulty, please see "Troubleshooting D2L Login Problems" prior to contacting the Online Learning office for assistance: alt-ed@oakton.edu, ph: 847-635-1971.