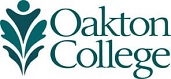 Webmail
Oakton offers a web-based email for easy access from off-campus using any web browser.
Employee

Student

Activate Oakton email
Oakton credit students have the option to activate an Oakton email account.
When a student is no longer enrolled in credit classes their email will be set to inactive; inactive accounts are routinely deleted after the start of each term.
Frequently asked questions
Can I change the look?
Yes! While the college defaults to the "Classic" user interface to meet accessibility standards, you can switch to "Larry" which not only changes the colors, but also changes the layout. You may find the "Larry" interface easier to use.
To switch to Larry on a desktop/laptop:
Select Settings icon in the upper right corner.
You will automatically be at Preferences
Select User Interface
Choose Larry
Save
Go back to mail (the mail icon at the upper right)
Note that the "Melanie" interface is for mobile use, and all phones and smaller tablets will automatically use Melanie.
Is there an easy way to empty your trash?
Select the "Trash" folder
Select the ⚙ Gear icon on the bottom of the folder list
Choose "Empty" from the pop-up menu
How do I manage Folders?
Desktop: Select Settings icon in the upper right corner
Mobile: Select the grid on the upper right
You will automatically be at Preferences
Desktop: Switch to Folders
Mobile: select the hamburger bun ☰ in the upper left, then select Folders
Desktop: On the bottom of the Folders list you will see


+ icon, which will allow you to add a folder
if you need to create a folder that will be shared, please contact the IT Help Desk
⚙ icon, which allows you to delete a folder, or empty all contents

Mobile: On the top you will see a + icon which will allow you to add folders.
It's important to note that the folders you see are hosted on our mail server, and any email stored in these folders are part of the total space you have on our mail server. Folders you create under "Local Folders' in other clients - such as Thunderbird - are not stored on the mail server, but also will not be available via webmail.
Settings
Note that these directions are for the default "Classic" user interface for desktop, and the "Melanie2" interface for mobile. Other interfaces, such as "Larry," will have slightly different layouts for accessing specific settings.
Settings can be found by selecting "Settings" from the upper right icon bar (desktop) or pressing the multiple dot icon in the upper right of a mobile display.
Preferences Tab
User Interface section
You can change the user interface to any of the shown styles; note that the "mobile" version is not desktop friendly, however. Press Save (at the bottom of the screen) to save your selection.
Message Highlights section
You can set messages to have a highlight color automatically based on the criteria you choose - who it's from, the subject, etc.
Folders Tab
If you need to add folders for personal use, you can add them here. Note for employees: Shared folder requests should be done through the collaboration tools in myOakton.
Identities Tab
Once you select your identity (most of us aren't Bruce Wayne, and only have one), you can switch to the signature tab to set up your signature.
Responses Tab
You can create responses to use when replying to frequently recurring questions or issues. Click the + sign in the bottom left corner to create a response.
Example
You get several emails a day asking "How high is the river?".  You create a response:
"For Des Plaines River levels, please refer to https://water.weather.gov/ahps2/hydrograph.php?wfo=lot&gage=dspi2. For information on college emergency closings, please refer to https://water.weather.gov/ahps2/hydrograph.php?wfo=lot&gage=dspi2."
Once the response is created, you can select it when replying to or composing an email by selecting the icon that looks like a typewritten page on icon bar at the top of the message window.
Filters Tab
You can set up filters so that webmail knows how to process incoming messages; for example, you can set a filter so that emails with the Subject "Leadership Update" will automatically get flagged, or email from "yourprofessor@oakton.edu" automatically sends a copy of the email to another email.
Vacation Tab
Set a vacation message, with a start date and end date. Note the vacation end date date is the last date the message will be shown, so if you're returned to work on February 2, you'd need to set the end date as February 1.