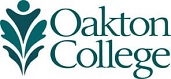 Using Filters
An email filter allows you to set up your webmail system to review a message before you read it and depending on the settings, file it into a specific folder, send an automated reply, send it to trash, etc.
Filters used in Oakton's webmail system are usually for enhanced SPAM blocking or for setting a vacation message; if you use webmail as the primary email interface, you may also want to set up filters to help sort email as it comes in.
Enhanced SPAM blocking
Oakton has a spam filter in place, which blocks about 90% of the spam sent to Oakton email addresses.
If, however, you are still getting too many spam emails and would like to set up an additional spam filter, you can do so through webmail.  What you'll be doing is letting webmail select messages based on a spam filtering criteria be moved to either trash, or another folder.  Doing this may impact legitimate email; please only follow these directions if you having excessive spam problems.
First log into webmail (see webmail instructions if needed).
In the top menu bar, click on "Filters"; this will bring up the screen below:
NOTE: if you already have filters, you will see a different screen with a listing of your filters.
Click on "Add a new Rule"
You will see the main screen for setting up filters, which consists of three parts: condition, action, and additional actions:
For setting up enhanced SPAM filtering, you need to set the following:
CONDITION
You will select "X-Barracuda-Spam=Status" from a drop down menu, and in the last box type in the word "yes".
ACTION
While you have a choice of actions, we recommend you select "Move to Folder" - after you do this, you will see some additional options.  Here we show moving it to the "Trash" folder (which still allows you to review it); you could set up a new SPAM folder.  Alternatively, instead of moving to "Trash" or another folder, you could discard the message - we do not recommend this as legitimate emails can accidentally be marked as Spam.
Additonal Actions
For Spam filtering, we do not recommend any additional actions.
When you have finished selecting your condition, action and any additional actions, you need to press "Add New Rule" at the bottom of the screen.
Your enhanced Spam filtering is now in place.
For information on setting a vacation message, please contact the IT Help Desk.