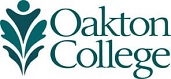 Frequently Asked Questions
How do I find the videos I need?
Media Services has a permanent collection of more than 3,000 titles. You can access our online catalog through our myOakton, by selecting My Courses tab and scrolling down to Media Services for students section, at home, in your office, or in the Media Services office at either campus. While MS staff members are not content specialists, we can help you identify potentially useful items within the collection.
What about getting videos on interlibrary loan?
Oakton does not participate in interlibrary loan.
What is all this equipment in my classroom?
Media Services is happy to do one-on-one consultations. We also have room-specific reference guides available. Check myOakton or ask an MS staff member for a copy. To arrange a consultation, contact our office at either campus.
Why do I have to reserve equipment and software in advance?
Media Services needs at least 24 business hours lead time for all equipment and 48 hours for media requests. We're sharing materials between campuses and hundreds of faculty members. We need time to plan, work out logistics, and physically move equipment and media. We welcome service requests up to a full semester before usage. To initiate a service request:
Speak with a staff member in person, e-mail, or by phone.
Make your request online through myOakton.
What's the difference between an overhead projector and computer video projector?
The Overhead Projector refers to a transparency projector on a cart, usually located in a corner of a classroom. The computer video projector is usually mounted in the ceiling (i.e. overhead) and connects to the computer and document camera in the classroom.