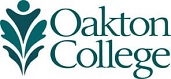 Meet our Staff
Marvin Bornschlegl, Chief
Marvin Bornschlegl was named Oakton Chief of Police in August 2017. He has more than 22 years of law enforcement experience and served with the Morton Grove Police Department from 1991 to 2013. Bornschlegl has been a psychology lecturer at Oakton since 2008, and a personal counselor at the college since 2012. He holds a master's degree in community counseling and a bachelor's degree in criminal justice, both from Northeastern Illinois University.
Dan Dominiak, Sergeant
Sergeant Dominiak, who joined Oakton in 2006, has more than 20 years of law enforcement experience. He earned an associate degree in criminal justice from Morton College, and is currently pursuing his bachelor's degree in criminal justice at Kaplan University. Dominiak began his career with the Village of Summit, Illinois and is still employed as a police officer there. He is a certified firearm, baton, and pepper spray instructor.
Thomas Yehl, Sergeant
Sergeant Yehl, retired from the Hinsdale Police Department with over 27 years of service, where he worked as a patrol officer, detective,  patrol sergeant, detective sergeant and Deputy Chief of Administration. Yehl has a Bachelor of Science degree from Illinois State University, a Master of Science degree from Lewis University in Criminal and Social Justice. He is a graduate of the Northwestern University Center for Public Safety Staff and Command School.
Charlene Kadlec, Department Assistant
Kadlec joined Oakton in 1980, when the College was located in Morton Grove. She has been the assistant since 2004, maintaining police records, supervising the police cadets, and serving as a telecommunicator. Previously, Kadlec worked with the MLT/PBT program and in the former Communications Division office.
---
Officers
Glen Blaylock
Officer Blaylock joined Oakton in April 2018. He has nearly four years of previous experience as a law enforcement officer in Illinois. Officer Blaylock is a Certified Juvenile Officer, Gang Enforcement Specialist, and a Crisis Intervention Team (CIT) Officer.
Frank Czajka
Officer Czajka served as a police officer for the Village of Skokie for 26 years. His duties included working both in patrol and investigations. Officer Czajka also served as a school resource officer at both Niles North and Niles West High Schools, District 219. He also worked in the capacity of a security supervisor at Glenbrook North High School, District 225.
Laura Joschko
Officer Joschko joined Oakton in February 2016. She graduated from the Illinois State Police Academy as a police officer from Carol Stream where she had previous experience. Officer Joschko earned her bachelor's degree in criminal justice from Illinois State University.
Katie Kaminski
Officer Kaminski joined Oakton in October 2015. She earned her associate degree in criminal justice-law enforcement from Northeast Wisconsin Technical College. Kaminski was previously a Lake County reserve deputy and a private security officer. She also served as a EMT-Basic (Certification) and has had basic firefighter training.
Bill Kopecky
Officer Kopecky, who joined Oakton in 2014, received his training at the Suburban Law Enforcement Academy in Glen Ellyn. He earned his associate of arts degree in law enforcement at Oakton, and a bachelor's degree in liberal arts from Northern Illinois University.
Gerald Modory
Officer Modory, who retired from the Oak Park Police Department in 2004 after a 30-year career, joined Oakton in 2007. An experienced officer and supervisor with a wealth of police knowledge, he earned a bachelor's degree in administration of criminal justice from the University of Illinois at Chicago. Modory has a decade of experience successfully applying the "community-oriented policing" model to daily police work.
Saad Muhammad
Officer Muhammad joined Oakton in June 2015. Formerly, Muhammad worked as a lead community service officer at the College of Lake County Police Department. A recemt graduate of the Suburban Law Enforcement Police Academy, Muhammade is also a U.S. Army veteran. He earned his bachelor's degree in criminal justice administration from Columbia College of Missouri.
Mark Palmsiano
Officer Palmsiano comes to Oakton with 21 years of law enforcement service. Formerly a DARE officer and gang crimes specialist with the West Dundee Police Department, he worked alongside the Kane County Sheriff's Department Major Crimes Task Force. Palmsiano received an associate degree in criminal justice from Harper College.

Bhavik Patel
An Oakton graduate, Officer Patel served as a student cadet for four years. Fluent in Hindi and Gujarati, he graduated from the Suburban Law Enforcement Academy in December 2014. Patel also successfully completed his eight-week field training at Oakton Community College.