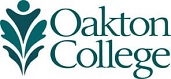 Safety and Emergency
Oakton offers an exceptionally safe environment for students, employees, and the larger community, and takes pride in its first-class police officers and consistently excellent safety record.
At the same time, we encourage all members of the Oakton community to help us keep our crime rates low by taking a few simple precautions.
Keep valuables out of sight in your car. When you park your car, put all valuables out of sight or take them with you.
Remain alert. Walk with your head up and scan your surroundings. If you're uncomfortable walking to your car after dark, call the Police Department to be escorted.
Watch your personal belongings while on campus. Don't leave them unattended, even for a few moments.
Mark valuables with your driver's license number. For your convenience, the department at either campus will engrave your personal items (Room 1170, Des Plaines, and Room C100, Skokie).
Can't find something? Check the Lost & Found in the office at either campus.
Report sexual harassment whether it occurs in person, by phone or email. (also see Title IX: Sexual Misconduct Policy)
Report suspicious behavior, regardless of how insignificant or harmless the activity may appear.
To report an emergency on campus, call 1888. If you have any questions regarding safety and security issues on campus, please call the non-emergency numbers for the Police Department. At Des Plaines the number is 1880, and at Skokie the number is 1422.