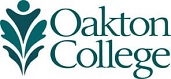 Alert!Oakton
Alert!Oakton is a self-service emergency notification system that enables College officials to send instant alerts directly to your personal email account or mobile phone via SMS text messages. You also can receive the alerts as a phone call to your home, office, or cell phone. The service is available to all Oakton applicants, current students, faculty, and staff. Once you sign up for the service, the College can text your cell phone or send an e-mail to you with timely information about emergencies. The notification system will only be used to communicate important information during a potential emergency, such as a severe weather warning, gas leak, fire, bomb threat, crime watch, power failure, boil-water advisory, or other event.
To learn more or to sign up, go to myOakton and you'll see a link to sign up for Alert!Oakton.
Note: Depending on your personal cell phone plan, there may be a nominal fee from your carrier to receive text messages, but there is no charge from the College to use the service.
Emergency Situations
Emergencies can occur at any time, without warning. Careful planning can help the Oakton community handle crises and emergencies with appropriate responses.
The succession of events in an emergency is not always predictable. The College community will receive vital information about actual procedures for any given emergency or disaster.