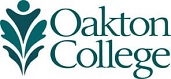 The Clery Act
The Jeanne Clery Disclosure of Campus Security Policy and Campus Crime Statistics Act (Clery Act) was originally passed in 1990 as the Crime Awareness and Campus Security Act. The Act bears the name of Jeanne Clery, a Lehigh University freshman who was assaulted and murdered in her dorm room in 1986.
The Clery Act mandates that institutions of higher education provide immediate notification of current risks and timely warnings of crimes that could represent a threat to the campus community. It also requires that these institutions publicize their security policies as well as collect and make available their crime statistics, annually.
Learn more about the Clery Act at clerycenter.org.