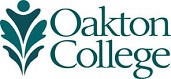 Emergency Closing Information
Weather-Related Closings
Class cancellations or campus closings will usually be posted as noted below by 6 a.m. for morning classes and by 3 p.m. for late afternoon and evening classes.
In addition to the Oakton College website, weather-related class cancellations or campus closing updates are available:
on a pre-recorded message at 847.635.1600;
campus announcement on myOakton;
radio stations WBBM-AM 780 and WGN-AM 720;
TV stations (CBS) 2, (NBC) 5, (ABC) 7, (WGN) 9, and (FOX) 32;

The college will make every effort to resume classes as soon as possible after a major storm; however, safety will always be our first priority.
Emergency Situations
Emergencies can occur at any time, without warning. Careful planning can help the Oakton community handle crises and emergencies with appropriate responses.
The succession of events in an emergency is not always predictable. The college community will receive vital information about actual procedures for any given emergency or disaster.