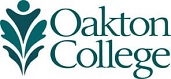 Services
Police officers at Oakton work hard to keep the community safe and promote a peaceful environment on both campuses. Our officers offer a broad range of services, from patrolling the campus to walking you to your car after dark. To report an emergency on campus, call 1888.
For example:
Campus patrol
Car assistance. (Car that won't start or lock-outs)
Parking lot escort
Criminal and accident investigation
Emergency services (Including defibrillator equipment and other first-aid supplies)
For more information about campus police services at Oakton, please contact the department.