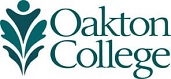 Police Authority
The Oakton Community College Police Department draws its authority from the Illinois Community College Act, which establishes the authority for community college police departments as follows:
Illinois Compiled Statutes – Ch. 110 ILCS 805/3–42.1
…Members of the Police Department shall be conservators of the peace and as such shall have all the powers possessed by policemen in cities and sheriff's in counties, including the power to make arrests on view or warrants of violations of state statutes and city or county ordinances of the counties in which the community college is located, when such is required for the protection of community college properties and interests, and its students and personnel, and within such counties when specifically requested by appropriate state or local law enforcement officials.
In accordance with the Illinois Revised Statutes the Board of Trustees of Community College District 535 will hereby confer authority on and appoint members of the Public Safety Department to protect the properties and interest of the College, its students and personnel, as well as enforce the traffic parking regulations of the College as established below.
Enforcement of State Statutes and Code of Conduct
In cases of violation of state statutes or Oakton Community College policies, Oakton Community College Campus Police has two options. They may, in addition to or in lieu of criminal charges, refer violators to the Oakton Community College Code of Student Conduct. If referred to the code, violators must comply with all Notices to Appear served by the Office of the Dean of Student Development. Failure to appear or comply may result in additional charges or a suspension from Oakton Community College.