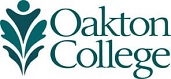 Student Success
Oakton Community College is committed to supporting the success of our enrolled students. The College's commitment is demonstrated through the various programs and services designed to support student success. In addition, we are dedicated to improving student success through the four strategic commitments identified in the College's 2018-2022 Strategic Plan, Success Matters, and our partnership with the Achieving the Dream (ATD) network, a national nonprofit organization designed to focus on the success of students engaged in higher education. With more than 220 participating colleges, ATD encourages colleges to improve student success and eliminate achievement gaps across different populations.
As a part of Oakton's priority toward achieving student success, the College has established a Student Success Team (SST), which is a college-wide committee designed to collaborate with the ATD network. The Oakton SST has a focus of bringing community stakeholders together to think courageously, break down silos, and integrate student success initiatives into a clear Oakton agenda. Most importantly, the SST is charged with collecting and analyzing data/evidence; formulating and recommending strategies and policy changes; and evaluating the effectiveness of those strategies. Through the work of the SST and Oakton's commitment to programs and services that intentionally influence student success outcomes, the College seeks to transform itself and make clear its dedication to access, inclusion, equity, and overall student success.
The Oakton SST Members consists of various faculty, staff, and administrators, who provide leadership to Success Team Initiatives along with the responsibility of monitoring various activities, program, and identified services to assure they are effectively supporting Oakton's Mission, Vision, and Values.
To learn more about Oakton's accomplishments related to student success initiatives and related outcomes, please review the Quality Initiative Report completed for the Higher Learning Commission.
If you wish to learn more about Oakton's Student Success Team and their current priorities/activities, please contact the current co-chairs of the SST, Karl Brooks, Ed.D., Vice President for Student Affairs or Ileo Lott, Ed.D., Vice President for Academic Affairs.
Video: Student Success at Oakton