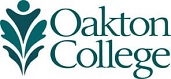 Where Are We Now?: Activism of the Everyday


For this year's annual juried women's exhibition—which will be our first virtual art exhibition—we invited professional artists of all media who self-identify as women to submit a single work that provides social commentary on who we are, where we are going and what that means. Read more.

The free virtual exhibition runs Oct. 19, - Nov. 20, 2020.