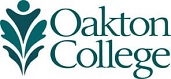 From Sorrow to Triumphant Joy: The Art of David Bekker

During the Great Depression, David Bekker was a Works Progress Administration (WPA) artist in Chicago where he produced images of human suffering and painted murals in Illinois public buildings. Read more.

The free exhibition runs Dec. 5, 2019 - Jan. 24, 2020.