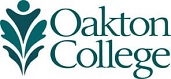 Gems from the Koehnline: The Harold Haydon Collection
This exhibition is a selection from a major Haydon collection donated recently to the museum by Harlan and Pamela Berk. Works on display consist of oil paintings, drawings, prints, and experimental 3D objects reflecting Haydon's artistic evolvement from the Great Depression until the late 20th century.
Join us for an opening reception on Thursday, Dec. 6, 5 - 8 p.m.