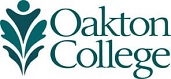 About the Museum
The Koehnline Museum of Art is committed to establishing and encouraging an adventuresome environment for art. Its programs and exhibits are designed for students, College employees, and members of the greater community, and so serve an educational purpose as well as exploring and illuminating current directions in regional, national, and international art. In fulfilling these purposes, the museum.
Advocates the support of local art and makes an active effort to present Chicago area artists.
Focuses on modern and contemporary art reflecting excellence and educational value through a diversity of genres and aesthetic principles.
Seeks opportunities to explore the educational potential of its exhibits, providing supplemental materials and documentation intended to amplify viewers' understanding of art on exhibit and to stimulate research.
Provides online resources to develop and increase awareness of both temporary exhibits and the College's permanent collection of modern and contemporary painting, sculpture, and graphic art.
Provides expertise for the display, documentation, conservation, and expansion of the College's permanent collection.
Serves as a lab for Museum Studies.
Advisory Board
The Koehnline Museum of Art Advisory Board
Will Crawford
Professor of English
Moritz Kellerman
Professor of Art
Linda Korbel
Dean of Liberal Arts
Nancy Nash-Sidlin
Manager of Graphic Design and Production
Mark Palmeri
Professor of Art
Lou Pierozzi
Professor of Art
Chair, Art and Design
Erick Rohn
Associate Professor of Art
Amy Zumfelde
Professor of Modern Languages and Humanities