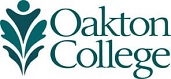 Intersections of Place and Time: Indira Freitas Johnson and Karl Johnson
February 7 - March 22, 2019

Intersections of Place and Time is a two-person exhibition of sculpture and paintings by Chicago based husband and wife artists Indira Freitas Johnson and Karl Johnson. The works in this exhibition explore the constant process of transformation and change in the cycle of birth, death, and rebirth. In questioning the issues of permanence and decay, strength and vulnerability, the artists create a dialog between nature and human intervention. Both artists take discarded objects and combine them in different ways, charging them with a renewed energy and sensibility so that they function physically as well as spiritually, reinforcing the idea of the sacredness of everyday life. Karl and Indira met at the School of the Art Institute of Chicago in the late sixties, and as their work evolved from life experiences in India, Sweden, and the United States over the next four decades, their thoughts and ideas have informed each other's work.
Public Reception: Thursday, February 7, 5 - 8 p.m.