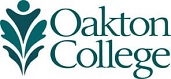 OakArt 2021
April 1 – May 21, 2021
OakArt is an annual exhibition at the Koehnline Museum of Art, which celebrates the creativity of student artists and their amazing work. This exhibit includes ceramics, painting, drawing, three-dimensional design, two-dimensional design, photography and graphic design. Oakton Community College is proud of our students and we are honored to share their unlimited expressions of creativity.
Louis Pierozzi
Chair of the Art and Design Department
Click on any artist to the left to view their exhibition.

This program is partially supported by a grant from the Illinois Arts Council Agency