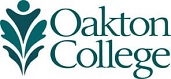 Oakton Auditons
OMG Improv Players Auditions:
Led by Second City Conservatory graduate David Nadolski
Humorous, silly, out there, strange…no pets allowed.
Wednesday, Sept. 1
Online Auditions: 6:30 – 7:30 p.m. (email dcunning@oakton.edu for link)
In Person Auditions: 7:30 – 8:30 p.m., TV Studio (Room 1829), Des Plaines Campus
No appointment or experience necessary.
Players will perform at Oakton and at regional competitions.
Contact David Nadolski at dnadolsk@oakton.edu for more information.
---
Pianists Auditions for the Oakton Six Piano Ensemble
Join the only six piano touring group performing internationally.
Auditions are now being scheduled in September and October for the 2021 – 2022 Season.
To schedule an appointment or for more information, contact Glenna Sprague, Professor of Music and Conductor of the Oakton Six Piano Ensemble, at gsprague@oakton.edu or 847.635.1897