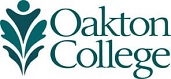 Auditions
Audition for the only six piano touring group performing internationally: classical, ragtime, jazz, popular music! Thousands have heard the Ensemble – and now you have a chance to become part of it!
Audition by appointment
Interested pianists may bring a prepared piano piece, but music will be provided.
For information, contact Glenna Sprague, 847.635.1905 or gsprague@oakton.edu.