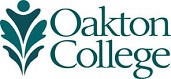 Survivor Rights and Options
Regardless of whether a community member elects to pursue a criminal complaint, the College will assist survivors of sexual harassment, sexual assault, domestic violence, dating violence, and stalking and will provide each survivor with a written explanation of their rights. In Illinois, any victim of a crime has rights that can be found here: http://codes.lp.findlaw.com/ilstatutes/725/120. Further, Oakton Community College complies with Illinois law in recognizing orders of protection. Any person who obtains an order of protection from any jurisdiction should provide a copy to Public Safety and to the Title IX Coordinator. More information regarding Orders of Protection in Illinois can be found here: http://www.illinoisattorneygeneral.gov/women/idva.pdf.
A complainant may then meet with Campus Police to develop an action plan for campus police and the complainant to reduce risk of harm while on campus or coming and going from campus. This plan may include, but in not limited to: escorts, special parking arrangements, changing classroom location or allowing a student to complete assignments from home, etc. Protection from abuse orders may be available through the Office of Access, Equity, and Diversity. This Office will work with the Department of Public Safety to enforce the no contact order.
To the extent of the survivor's cooperation and consent, College offices will work cooperatively to ensure that the complainant's health, physical safety, work and academic status are protected, pending the outcome of a formal College investigation of the complaint. For example, if reasonably available, a complainant may be offered changes to academic or working situations in addition to counseling, health services and assistance in notifying appropriate local law enforcement. The Title IX Coordinator can help you in securing these accommodations. Additionally, personal identifiable information about the victim will be treated as confidential and only shared with persons with a specific need to know who are investigating/adjudicating the complaint or delivering resources or support services to the complainant.  The College does not publish the name of crime victims nor house identifiable information regarding victims in the campus police departments Daily Crime Log or online. Victims and survivors may request that directory information on file be removed from public sources by request. Contact the Office of Student Affairs or the Department of Human Resources to assist in removing directory information.