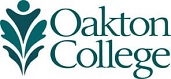 What is ACC 253 Accounting Practicum?
This is an elective course at Oakton where students work in the accounting industry and report back to their instructor.

Does it count as "internship or life experience" credit for the Illinois Board of Examiners?
Yes.  As part of the 30 accounting hours within the education requirements for the CPA exam, candidates are allowed to have up to 3 credit hours for internship or life experience.  ACC 253 will count as these credit hours.

Why kind of job do I need?
This can be a part-time or full-time job at a company or firm where accounting is a main responsibility. The accounting can be in payables, payroll, receivables, general accounting, income taxes, QuickBooks, bank reconciliation, etc. As long as you are getting a real world experience in accounting, it will count.

Does previous work experience count
No. The students needs to be completing this work experience while they are enrolled in the ACC 253 course.
What happens in the Practicum course? Do I need to come to campus?
This course runs as an independent study and there is no weekly face-to-face classroom.  You will meet with you instructor in person or by phone conference several times throughout the term to discuss your progress.

Is there any homework in ACC 253?
There is no textbook and no weekly accounting homework, but there are two projects during the semester.

You will need to prepare a top-quality professional resume and cover letter.  It might take several drafts to get this in good shape.
You will need to write a 5-page paper.  The goal of this paper is to get students to critically evaluate their own company. Most companies have some flaws in the way they have set up their accounting functions and students will need to make suggestions about how a company can make improvements. The instructor will talk with each student about the needs of their companies to help shape this project.  It can be modified based on each student's situation.
I still have questions, who should I contact?
Please contact Leslie Van Wolvelear, Professor and Co-Chair, Accounting, at lvanwolv@oakton.edu