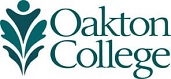 Requirements to sit fo the CPA Exam:
Candidates who have a master's degree in accounting from an accredited institution already qualify to sit for the exam.  No additional coursework is required.
Candidates who do not have a master's in accounting must have the following:
A bachelors degree in any field (this does not need to be in accounting)
150 semester hours of college credit
30 hours of accounting credit (as part of the 150 total hours)
24 hours of business courses other than accounting (as part of the 150 total hours)
Within the 30 accounting hours, there must be 2 hours of accounting research.
At Oakton, we have embedded these 2 credit hours in the Intermediate accounting courses. 
Students who took the intermediate accounting courses at another instituition can take ACC 243 Accounting Research as a stand-alone research class for 2 credit hours.  This will satisfy the new requirement.  ACC 243 focuses primarily on the FASB Codification Database.
Beginning January 1, 2019 - Research and Analysis in Accounting will no longer be a requirement for all NEW credential evaluation applications received on or after this date.  
Any credential evaluation applications received prior to January 1, 2019, must include at least 2 semester hours of research and analysis in order to meet the educational requirements to sit for the Uniform CPA examination as an Illinois candidate. Research and analysis as a stand-alone accounting course will continue to count toward the mandatory 30 semester hour accounting requirement as well as toward satisfying the 150 total semester hour requirement. Any course integrated with research and analysis will count toward satisfying the 30 hour accounting requirement as well as the 150 semester hour requirement.
Within the 24 business hours, there must be 2 hours of business communication and 3 hours of business ethics.
At Oakton, the business communications requirement can be satisfied by taking MGT 118 Effective Mangement Communications.
The ethics requirement can be satisfied by taking either BUS 107 Business Ethics or MGT 276 Corporate Social Responsibility.
BUS 107 is rooted in the philosophical background of ethics and MGT 276 is based more in business cases.
It is highly recommended that CPA-track students submit their transcripts to the Illinois Board of Examiners at least one year before thay plan to sit for the exam.  The Board will inform students whether previous coursework and degrees will count toward the education requirements.  Then, when the final courses are completed, students can submit the final transcripts and sit for the exam.  The early application will help students avoid any last-minute surprises in the credentialing process. 
To submit an application, go to www.ilboe.org.  Once the application is submitted, the candidate has 3 years to complete their education on that application.  After 3 years, the candidate would need to pay for the credentialing fee again.  This is $200 for students with domestic credentials and $225 for students with some foreign credentials.
There are a couple of multipliers to consider.  For students who took courses at an institution that are in the quarter system, quarter hours need to be multiplied by 2/3 to translate back to semester hours.  For students who took graduate courses, those hours need to be multiplied by 8/5 to translate to undgraduate semester hours.
The list of classes that students should take can be found at the CPA Preparation Certificate requirements.
For students with foreign credentials, see the frequently asked questions.
There are separate requirements for candidates with graduate degrees in accounting or business.
There are two main resources to find out more about the CPA Exam.
Board of Examiners:
Please visit www.ilboe.org. This site has information about the education requirements for the exam, credentials evaluation, and the the exam itself.  See their most recent bulletin.
Illinois CPA Society:
Please visit their site for the most recent information about CPA exam as well as careers in accounting.
NASBA:
The National Association of State Boards of Examiners put together some information about the exam.  See Roadmap to Success.
If you have additional questions about the CPA exam, please visit our frequently asked questions page or contact Leslie Van Wolvelear, Student Advisor, at 847.376.7135, or lvanwolv@oakton.edu.