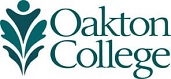 Students can now complete the following programs entirely online:
Accounting Associate Certificate
Accounting Technology Certificate
Income Tax Preparation Certificate
CPA Preparation Certificate
AAS in Accounting degree can be substantially completed online, but there are a few courses that must be taken on campus.
Courses in Accounting that are taught online include:
ACC 153 Principles of Financial Accounting
ACC 154 Principles of Managerial Accounting
ACC 180 Accounting with Microsoft Excel
ACC 183 QuickBooks Certified User Preparation
ACC 241 Intermediate Accounting I
ACC 242 Intermediate Accounting II
ACC 243 Accounting Research
ACC 244 Income Tax Accounting
ACC 245 Cost Accounting
ACC 255 Careers in Accounting
ACC 260 Auditing
ACC 266 Advanced Accounting
ACC 274 Advanced Tax Accounting
Accounting is a challenging subject and online courses require different skills and learning styles from conventional courses. Students in an online class are responsible for scheduling their own "class time." Motivation and self-discipline are essential for success in an online course. The online courses cover the same material as the on campus sections of the same courses, and the expected student requirements are the same whether the course is taken online or on campus. Visit Oakton's online learning site for more information.