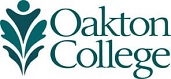 The goal of the Air Conditioning, Heating, and Refrigeration Technology A.A.S. curriculum is to develop the skills needed for employment and certification in several areas. Students learn to evaluate the performance of air conditioning and refrigeration systems, to assess energy consumption, and to apply principles and methods of energy conservation. Graduates can seek employment with consulting engineering companies as engineering assistants capable of designing and laying out mechanical systems.
Students who have learned the fundamentals of residential comfort systems can earn a certificate in Residential Comfort Control or Residential Comfort Systems Installer. Upon completion of either program, students may choose to work with contractors to install and services HVACR (heating, ventilation, air conditioning and refrigeration) systems for residential and light commercial buildings. Students who earn a Stationery Engineer's License Preparation Certificate will develop skills to continue studies toward a Stationary Engineer's License.
For more information, contact Larry Penar, department chair, at 847.635.1955, or lpenar@oakton.edu.
Find out more about careers in Air Conditioning, Heating, and Refrigeration Technology.