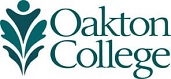 Designed for people already working in the field, Oakton's automotive technology (apprenticeship) curriculum fulfills the requirements of the U.S. Bureau of Apprenticeship and Training for related instruction in this highly skilled trade. Courses meet day and evening, and students may complete the program with four years of part-time study.
Students who complete the related automotive apprenticeship instruction and on-the-job training receive a certificate. Those who complete 60 semester hours, which include general education requirements along with the automotive instruction courses and on-the-job training, earn an associate in applied science degree.
Want to know more? Take a tour of the automotive technology lab at the Des Plaines campus or contact Michael Peat, department chair, at 847.635.1906 or mpeat@oakton.edu.