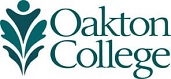 The Automotive Technology (Apprenticeship) program offers an Associate in Applied Science Degree (A.A.S.) as well as the Automotive Technology (Apprenticeship) and Automotive Technology Powertrain certificates. The curriculum is designed to fulfill the requirements of the U.S. Bureau of Apprenticeship and Trades for related instruction in this highly skilled trades. This program is designed for students already working in the field. Courses are offered during the mid-day, late afternoon and evening: The program can be completed with 4 years of part-time study.
An Associate in Applied Science Degree (A.A.S.) is awarded to those students who, in addition to the automotive instruction courses, also complete the general education requirements and accumulate the necessary 20 semester credit hours for the degree. A certificate will be awarded to those students completing only the related automotive instruction.
Prerequisites: High school graduation or GED and interview with and consent of program chair.
Learning Objectives
Implement safe work habits in automotive technology.
Perform automotive diagnostics and repairs in an orderly and clean process.
Demonstrate the use and care of basic automotive tools and equipment.
Explain the mechanical and scientific principles involved in automotive technology.
Employ a methodical process in performing diagnostic procedures.
Develop skills and technical knowledge of automotive technology that prepares students for entry level employment.