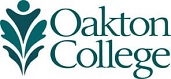 Students who wish to enroll in the BNAT program must first call 847.635.1461 to schedule an appointment for an interview and testing. Screening tests are conducted in Room C222 on the Skokie campus.
BNAT admission requirements
Take the BNAT assessment tests.
Achieve required scores on reading, math, and oral comprehension tests. 
Complete an interview with BNAT faculty.
Submit documentation of health requirements to Health Services.
Have a valid social security number that will be placed on the Illinois Health Care Worker Registry.
Meet state-mandated medical requirements to participate in clinical sessions. These include:
A recent physical exam by a medical doctor or nurse practitioner;
A recent TB test;
Hepatitis B vaccination or a signed Hepatitis B declination form;
Confidential medical history form (filled out by student).
If a student meets the above requirements, Health Services will send a "Certificate of Clearance" to the BNAT program chair with a copy to the student. Students cannot attend the clinical portion of the course without this approval.
Successful completion of the BNAT Program requires the student to participate in and satisfy the clinical training component* of the program. Students must attend clinical training experiences in a general acute hospital or skilled nursing facility. To participate in clinical training, students must be able to perform the Essential Skills Expected of a Nurse Assistant.

Students who refuse a criminal background check and/or drug screen will not be considered "clear" and will not be authorized to participate in the clinical component of the health career program, necessitating withdrawal from the program at that time. Individual results of student background checks and drug screens are considered confidential. Determination of whether or not a student can participate in the clinical component of a particular health career program will be communicated to the respective program chairs by the background check/drug screen vendor. Students may view their personal results on the vendor's website.