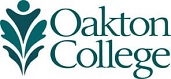 Essential Skills Expected of a Nurse Assistant
Successful completion of the BNAT Program requires the student to participate in and satisfy the clinical training component of the program. Students are required to attend clinical training experiences including but not limited to general acute hospital and skilled nursing facility. Participation in clinical training requires that the student have basic independent abilities that allow the student to perform successfully.
The student may be expected to perform independently and satisfactorily in the following domains:
Physical
Assess resident/patient status by visual, tactile and auditory methods.
Operate and monitor various types of mechanical therapeutic equipment and apply these safely to the resident/patient.
Regularly lift and move moderate weight, frequently lift and move heavier weights (in excess of fifty pounds) as may be required for safe transfers of patient/client.
Regularly spend prolonged periods, of time walking, standing, sitting, bending as well as frequently crawling, reaching, pushing and pulling.
Regularly communicate in both written and verbal formats essential information and observations about patients to instructors, staff, and fellow students. This includes the ability to hear resident/patient, speech, ability to read written orders with comprehension and the ability to effectively verbalize observations of patient status and other information.
Cognitive
Demonstrate the interpersonal skills necessary to regularly interact effectively with residents/patients, families, co-workers and other facility personnel.
Be able to care for 2-3 residents/patients in a timely manner.
Regularly demonstrate the organizational and time management skills necessary to carry out multiple resident/patient care plans on a daily basis.
Be able to understand the role of a CNA and carry out assigned tasks as delegated by a Registered nurse.
Exhibit the ability to follow directions regarding resident/patient care.
Regularly take initiative and work independently yet recognize self limitations.
Regularly accept guidance and supervision from superiors.
Regularly read and make adjustments as necessary of various meters, scales and measuring devices.
Be able to make accurate observations of resident/patients physical and emotional behaviors.
Emotional/Psychological
Regularly cope in an appropriate manner to common resident/patient related stressful situations in the clinical site.
Regularly exhibit flexibility in schedule in response to typical clinical resident/patient changes.
Regularly exhibit the ability to be an effective team member.
The above statements were derived in part from job descriptions and work expectations from various long-term care facilities.
Each student's right to participation in the clinical portion of the curriculum is also contingent upon compliance with the rules of the clinical facility. The clinical facility has the sole discretion to determine when its rules have been violated.