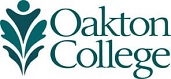 What does a Certified Nurse Assistant (CNA) do?
A CNA performs basic nursing functions such as personal care, taking vital signs and ambulation under the supervision of a registered nurse (RN).
Where do CNAs work?
CNAs work in hospitals, nursing care facilities or in a patient's home under the supervision of a registered nurse.
How much does CNA earn?
A CNA can earn $24,000 to $30,000 in the Chicago metropolitan area.
Will I get a job when I'm done?
There is a great need for CNAs, and graduates of this program have been very successful in obtaining employment. Many graduates attend the BNAT Career Day where they can interview with as many as 15 employers and several have found jobs through this process.
What steps should I take for admission into the CNA program at Oakton?
Complete an interview with BNAT program chair and have EGL 089 or EGL 095 placement. Students must have a valid social security number. Students must be able to perform the required Essential Skills independently.
Submit the results of a recent physical exam done by a doctor or a nurse practitioner to Oakton's Health Services department.
Only students who have been accepted into the program by the BNAT chair can register for the course.
How much will it cost?
See Tuition and Fees for exact in-district and out-of-district rates. (Fees are approximately $175*)
When are classes scheduled?
Day - 16 weeks
Day Option 1
9 a.m. – 1:30 p.m. Mon., Wed., and Fri.

Day Option 2
9 a.m. – 1:30 p.m. Tue., Wed., and Fri.


Weekend - 16 weeks
4 p.m. - 8:30 p.m., Fri.
9 a.m. - 1 p.m., Sat.
11 a.m. - 3:30 p.m. Sun.


Evening - 16 weeks
4 p.m. - 8:30 p.m., Tue., Wed., and Thu.


Summer Program- 9 Weeks
9 am to 3 pm – Mon., Tue., Wed., and Fri.
Does Illinois require a criminal background check?
Yes, by law a criminal background check must be cleared prior to the first day of class. The cost is included in your fees. To become a certified nursing assistant in the State of Illinois and be employed as a CNA, a student must pass a criminal background check.
What if I move out of the state?
You will need to contact the state to which you are moving and request reciprocity. Be aware that this process takes some time. Remember that you must complete all the requirements to be a CNA in Illinois before you are eligible for reciprocity. Most states will accept Illinois certification.
How long will it take me to complete the program?
16 weeks.
Do I need to take a test after passing the course to work as a CNA?
Yes. You must take and pass the Illinois State Competency Exam to be entered into the Illinois Department of Public Health Certified Health Care Worker Registry. The current cost to take the exam is $75. You may register after completing the course.
Can I take BNA 100 without taking BNA 105?
No. BNA 105 is a co-requisite and is taught concurrently with BNA 100.