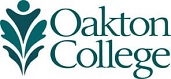 Oakton's business program prepares students to succeed in today's fast-paced global marketplace. From human relations to ethics to team building, the College offers a wide array of course options for students who seek a career in business. Here you'll learn from top-notch practitioners who enrich their classes with real-world experience. In addition, a twenty-first century classroom, featuring laptops in a conference-style setting, will enable you to experience a high-tech work environment.
Oakton's general business administration curriculum offers the same courses taken by students during their first two years at a four-year college or university. Students planning to pursue careers in accounting and business administration (including finance, general administration, and marketing), as well as law or public service, should enroll in this curriculum.
By following the recommended selection of courses, students will earn an associate in arts degree in liberal arts. Students who complete this course of study may transfer as business majors to a baccalaureate institution. Because transfer requirements differ slightly, students should meet with their advisor before selecting Oakton courses.
Students who intend to earn an associate degree and then enter the work force may elect to investigate Oakton's career programs in their chosen majors.
If you have any questions regarding Oakton's general business program, please contact Tracy Fulce, Chair of Business in Skokie at tfulce@oakton.edu or 847-376-7803.