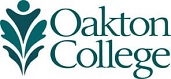 Cancer registry management is an important and growing field in the health care industry. Cancer registrars document the history, treatment and health status of cancer patients in the U.S. That data is then provided to healthcare providers, researchers and public health officials for monitoring, screening and prevention programs.
Oakton Community College's Cancer Registry Management Program is designed to prepare you for a career in this data collection, management and research. We are the first community college in Illinois to offer credentials in this specialized area and can prepare you for a career that can have a real impact. The Cancer Registry Management Certificate program prepares students to take the Certified Tumor Registrar (CTR) certification exam.
Courses in this program fall under the Health Information Technology (HIT) Department [link to Health Information Technology department page] and cover a variety of data management and coding skills unique to cancer registry management and oncology.