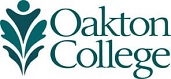 Application Process
The Cancer Registry Management Certificate (CRM) is a limited enrollment program. Before beginning the application process, please read the Minimum Requirements.
Application deadline for the spring program is January 15. Acceptance will be delayed until the above steps are completed. To expedite admission, follow through with all steps as soon as possible.
Applicants with a complete file who are admitted to the program will be formally notified in writing. Students must attend CRM orientation/registration session.
View an information session.
CRM Application Process
New students should apply online at oakton.edu/apply. Current Oakton students should apply through their
myOakton account.
View your Admission Checklist at bit.ly/newstudentportal. Your New Student Portal includes Admission
Checklist and next steps.
Submit admission documents, including transcripts (high school, college, AP, military) and proof of residency.
Complete the minimum requirements for admission.
Interview with program chair. The application process must be complete prior to an interview.