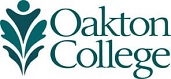 Associate in Applied Science in Health Information Technology

The associate degree program is offered at the Des Plaines campus in two formats:

This limited enrollment program prepares graduates for entry-level positions in the health information management (HIM) profession. HIM is a profession that focuses on health care data, electronic health information, and the management of health information resources. Graduates are prepared to use healthcare computer applications, patient record processing, detailed ICD-10-CM/PCS and CPT coding for reimbursement and research, manage confidentiality of patient information and to work with quality improvement and compliance processes. Graduates of the program are qualified to take the national certification exam,  the Registered Health Information Technician (RHIT), administered by the American Health Information Management Association (AHIMA).
Although nationally almost 60% of RHITs work in hospital-based organizations, many also work in physician practices, long term care, cancer registries, mental health facilities, managed care organizations and consulting. Anywhere health information is used can be a job opportunity for the broad knowledge based RHIT.