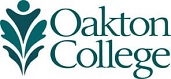 Essential Skills Expected of a Health Information Technician, Medical Coder and Biller, and Cancer Tumor Registrar.
Successful completion of the AAS in HIT and CRM programs requires the student to participate in and satisfy the Professional Practice Experience (PPE) portion of the program. Students attend a variety of PPE settings including hospitals, and other types of cancer registries. Participation in the PPE requires essential skills that allow the student to perform successfully. Students may be expected to perform satisfactorily in the following domains:
Physical
The student should be able to:
View computer screens for long periods of time.
Use keyboard or input devices to enter data into computer.
Have good hand-eye coordination skills to enter data, answer phones, and write.
Lift light objects such as medical records and code books and push carts loaded with records.
Spend long periods of time sitting.
Hear adequately enough to permit contact with patients, physicians and other employees.
Cognitive
The student should be able to:
Demonstrate the interpersonal skills necessary to regularly interact effectively with patients, families, physicians, co-workers and other facility personnel.  
Conduct extended inter-personal professional conversations and dialogues, as well as participate in extensive collaborative and team discussions and project work.
Demonstrate the organizational and time management skills necessary to carry out multiple functions on a daily basis.
Follow job related logical thought processes to make judgments. Take initiative and work independently, yet recognize self-limitations. Regularly accept guidance and supervision from superiors.
Demonstrate prolonged concentration skills in activities like coding and abstracting.
Apply numeric logic and analytical skills in interpretation and presentation of data.
Accurately interpret reading material, spell accurately and regularly communicate health information in written and verbal format.
Emotional/Psychological
The student should be able to:
Cope in an appropriate manner to common job related stressful situations.
Articulate ideas and communicate information clearly in verbal, written, and digital formats.
Exhibit flexibility in response to shifting priorities.
Display a courteous and professional manner through interaction, appearance, and attitude.
Keep confidential material confidential.
Meet the ethical standards of the profession.
The above statements were derived in part from job descriptions and work expectations from various employers of health information technicians and from guidance from AHIMA for the HIT A.A.S., and NCRA for the CRM certificate. Each student's right to participation in the PPE portion of the curriculum is also contingent upon compliance with the rules of the PPE. The PPE has the sole discretion to determine when its rules have been violated.