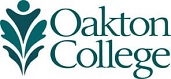 NCRA ICA Program: Student FAQs
Q: What is the 160-hour clinical practicum?
A: The clinical practicum allows students to apply the knowledge and concepts taught in NCRA-Accredited Formal Education Programs. The practicum strengthens a student's understanding of cancer registry principles through hands-on application. The clinical practicum is the final requirement of all NCRA-accredited programs.
Q: What is the purpose of the ICA Program?
A: Some students have difficulty finding facilities to complete the 160-hour clinical practicum. To address this challenge, NCRA created the ICA Program to provide students with advisors to supervise the portions of the 160-hour clinical practicum that can be completed online. This includes 31 total hours: 21 hours for abstracting, seven hours for casefinding, and three hours for HIPAA.
Q: How does the ICA Program work?
A: Once a student has completed all the coursework in an NCRA-Accredited Formal Education Program, they may request an advisor through NCRA's ICA online application. Once appointed, the ICA and student will work together to determine the approved-online activities to complete. Learn more about NCRA's Virtual Clinical Practicum Catalog.
Q: If I sign-up for the program, am I guaranteed an ICA advisor?
A: NCRA is actively recruiting ICAs to the program, and our goal is to ensure all students who request an ICA be assigned one, but we cannot guarantee it.
Q: What are the requirements for a student to participate?
A: Students applying to the ICA Program must be enrolled in an NCRA-Accredited Formal Education Program and have completed all the coursework. The student will be required to provide documentation of coursework completion when completing the ICA online application.
Q: Who are members of the ICA Group?
A: An ICA member is an experienced CTR and NCRA member.
Q: Are there scholarships or financial aid available for this program?
A: Please visit the financial aid page to explore the available options.
Q: Where is this program offered?
A: Cancer Registry Management classes are primarily held on the Des Plaines campus.
Q: Is this program available online? Yes.