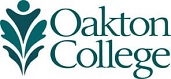 Introductory and advanced courses are offered in state-of-the-art computer labs and classrooms. Students have the option to take classes online, face-to-face, or as a hybrid class, which includes both. Our goal is to help students compete in today's world of technology and achieve success in computer-related occupations in whatever field they choose to pursue.
Hybrid Class Offerings
The following courses are available as a hybrid option (online and face-to-face instruction). Please check the section number in the class schedule or contact the CAB coordinator at 847.376.7055 or dgronset@oakton.edu.
CAB 125 Word Processing Using Word
CAB 130 Presentation Software using PowerPoint
CAB 132 Adobe Acrobat PDF
CAB 135 Electronic Spreadsheeting Using Excel
CAB 140 Database Applications Using Access
CAB 150 Visio Fundamentals
CAB 172 Adobe Photoshop
CAB 175 Adobe Illustrator
Courses and Programs for Everyone
Courses, certificates and degrees are designed for a variety of students including those who
have limited or more advanced computer skills
are preparing to enter the workforce
are seeking to advance their career
are preparing for certification exams
would like to use their personal computer at work or at home more effectively
want to increase their computer application software knowledge to be a more successful student or employee