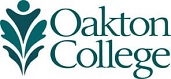 Oakton also offers MOS certificate programs for Microsoft Office Specialist Core, Word and/or Excel. These are not to be confused with Microsoft's certifying exams. icrosoft Office Specialist (Office Specialist) certification, the premier Microsoft desktop certification, is a globally recognized standard for demonstrating desktop skills. The Office Specialist program is helping meet the demand for qualified and knowledgeable people in the modern workplace. Visit the Microsoft Office Specialist Web site for more detailed information.
Why Earn an Office Specialist Certification?
Earning Office Specialist certification acknowledges you have the expertise to work with Microsoft Office programs. Office Specialist-certified individuals report increased competence and productivity with Microsoft Office programs as well as increased credibility with their employers, co-workers, and clients. Office Specialist certification sets you apart in today's competitive job market, bringing employment opportunities, greater earning potential and career advancement, in addition to increased job satisfaction.
In What Areas Can I Become Certified?
Certification is available for Word, Excel, PowerPoint and Access. There are also different levels of certification available depending on the depth of your knowledge in each area. Visit Microsoft's Web site for more information on requirements, frequently asked questions, and to locate an authorized testing center. There is one here at Oakton!