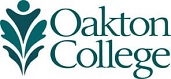 FREE VOUCHERS for Microsoft Office 2016 Certification Exams
Here's how you can earn a free voucher:
Step 1: Register for one (or more) of the following classes:
CAB104: Skill Building and Formatting*
CAB125: Word Processing Using Word
CAB130: Presentation Software Using PowerPoint
CAB135: Electronic Spreadsheeting Using Excel
CAB140: Database Applications Using Access
CAB225: Advanced Word Processing and Publishing*
CAB235: Advanced Spreadsheeting Uusing Excel
*Only Offered Spring Semester
Step 2: Complete the course with a grade of "C" or higher
That's it! You will receive a free voucher ($85 value) for the Microsoft Office 2016 certification exam for each class (from the list above) you successfully complete with a "C" or higher.
This opportunity is valid for the above courses for fall 2017, spring 2018, and summer 2018.  Vouchers cannot be distributed to students who completed the courses previously.
Consider becoming a MOS 2016 Master! Pass four MOS2016 exams (Word, Excel, PowerPoint,and either Access or Outlook) and earn this Master certification!
Detailed information about the tracks can be found at:
http://www.certiport.com/portal/desktopdefault.aspx?page=common/pagelibrary/mos2016/mos-2016/mos-exams.html
For more information, contact Doris Gronseth at dgronset@oakton.edu (847-376-7055) or John Stryker at jstryker@oakton.edu (847-635-1969).