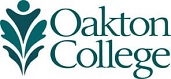 Oakton Community College offers a variety of classes online. These credit courses can usually be adapted to the student's schedule and availability. The courses taught Online often require a majority of class time be spent on the Web, though most will require additional materials such as textbooks and/or video media. The courses contain a discussion forum through which students can interact via the web with their teacher and classmates as well as a variety of other sources.

Courses in Computer Technology and Information Systems that are taught online include:

CAB 102 Basic Keyboarding
CAB 104 Skill Building and Formatting
CAB 106 Keyboarding Speed and Accuracy Development
CAB 125 Comprehensive Word Processing
CAB 130 Presentation Software Using PowerPoint
CAB 135 Electronic Spreadsheeting Using Excel
CAB 140 Database Applications Using Access
CAB 175 Adobe Illustrator
CAB 180 Administrative Office Management & Professional Development
CAB 182 Introduction to Business Telecommunications
CAB 235 Advanced Spreadsheeting Using Excel

*Other classes may be offered online to meet student needs.  See class schedules for more information.


Online courses require different skills and learning styles from conventional courses. For instance, students in an online class are responsible for scheduling their own "class time." Motivation and self-discipline are essential for success in an online course. The online courses cover the same material as the on campus sections of the same courses. The expected student requirements are the same whether the course is taken online or on campus. Visit Oakton's online learning page for more information.