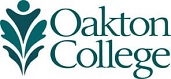 Oakton has four student computer technology organizations:


AITP - Association of Information Technology Professionals
AITP is a professional organization with over 250 student chapters and 125 professional chapters throughout North America. AITP is designed for students planning careers in information systems or related technology fields. Computer professional development requires knowledge that goes beyond the classroom.
The goals of AITP chapters are to:
Complement classroom studies
Provide students with opportunities to participate in the information technology community
Explore various career opportunities
Provide insight and guidance to AITP members
Help students majoring in information technology be committed to a career
Help students become future leaders in information technology
Network with professionals in the information technology field
Currently Oakton's AITP student chapter is inactive.  To join the national chapter, visit the national AITP web site.
CCS- The Chicago Computer Society
The Chicago Computer Society (CCS) is a non-profit organization providing educational and informational opportunities for IT students and professionals. The society's mission is to assist members in learning industry specific technologies and provide a means for networking among members. The goals of the Chicago Computer Society are to:
Assist its members in achieving current IT certifications
Work in conjunction with faculty for the development of cutting edge educational curricula
Provide a medium for the sharing and exchange of information between professionals and students
Provide a forum for industry leaders to interact and inform our members with current business topics and technical trends
Currently Oakton's CCS student chapter is inactive. However, there are active student chapters in other educational institutions throughout the Chicago area. Visit the Chicago Computer Society website for additional information.
Illinois Technology Foundation Student Technology Club
The Illinois Technology Foundation (ITF) Student Technology Club (Club) is an all-inclusive organization focused on promoting and advancing information technology college students in the state of Illinois. The Foundation encourages all individuals interested in the career advancement of students to join the Club. The Club is free to join; there is no membership fee. The Club recognizes and will collaborate with other technology student clubs in Illinois. Reasons to join the ITF:
Free! No cost to students
Offers a student resource center with job opportunities, internships, mentor opportunities, scholarships, certification information, and industry journals/publications
Attend technology workshops/seminars
Receive a monthly student club newsletter
Interested students should visit the Illinois Technology Foundation web site.
ULTRA - UNIX LINUX Technical Resources Alternatives
ULTRA is dedicated to exploring and supporting a variety of computer operating systems, including LINUX, UNIX, BSD and others. The club meets every Friday at the Des Plaines campus, and members work together on an assortment of technical projects. Membership is open to all members of the Oakton community.
Interested students should contact the Office of Student Life:
Room 1430 - Des Plaines - 847.635.1699
Room A160 - Skokie - 847.635.1443