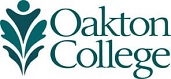 Use the following resources to help you be successful in your Computer Information Systems studies and career:

Acronym Finder
Acronym Finder is a searchable database of more than 232,000 abbreviations and acronyms related to computers, technology, telecommunications and the military.

Bureau of Labor Statistics
The Bureau of Labor Statistics is the principal fact finding agency for the Federal Government in the broad field of labor economics and statistics.

CertCities
CertCities covers more than 80 IT certifications and features news and insights for every step of the certification process, from selecting your next certification, picking the right preparation materials, and leveraging your hard won designations. It also provides general IT articles and a community environment where certified professionals can interact.

Computer User
Computer User provides information about file extensions. This information is used by your operating system to launch an appropriate program when you click on the filename.
Microsoft
An informational link about Microsoft products -- free downloadable software, updated Microsoft book information, and available product support services. This is also a useful resource about Microsoft training and certification, online seminars and events.

Novell
This is a useful link about education, including technical training, learning zone, programs and custom training. Novell also has new streamline master CNE certification. The site includes a customer services and solutions search feature.

Oracle
This site has good resources about Oracle products and the eBusiness suite, internet seminars, media and publication resources, developer training and customer support services.

PCToday
This web site provides easy access to content for all of their computing publications and web sites, including Processor.com, SmartComputing.com, and PCToday.com.

Webopedia
This site is an online dictionary and search engine for computer and internet technology
Listed below are some of the links most commonly used by our students for class and career related research.

Browsers
Browser Archive
An extensive list of every known browser

Flash
Flashkit
Hundreds of links: tutorials, news, reviews, gallery, and more
Moock
Actionscript support and other flash information

Fonts
Emigre
Award winning original fonts
My Fonts
Find fonts, try fonts and buy fonts
NotePad ++
NotePad++
The free text editor with enhanced features.
Gimpshop
GimpShop
The free alternative to Photoshop.

Intellectual Property
Copyright
Learn all about copyright and protection for the works of authors and artists

Job Search
Dice
Job search for technology professionals
Monster
The biggest internet job search engine on the web
Directory of web design, application development, internet and technology companies
Creative Hotlist.com
Search for jobs in the creative industry

Photoshop
Photoshop Cafe
Tutorials, tips and images
Web Developer.com
Photoshop tutorials
Programming
ASP
Microsoft's definitive site on ASP
HTML Goodies
HTML help and more
tutorials, scripts, books, community
Javascript.com
source for cut-and-paste scripts
The PHP Resource Index
PHP scripts, classes, functions and more
Zend
PHP developer software

Search Engine Submission
Search Engine Land
Online publication of search engine news
Submit to Google
How to submit a site to Google
Submit to Yahoo
How to submit a site to Yahoo

Site of the Day
Communications Arts - Site of the Week
Outstanding web site design
Favorite Web Sites Awards
Links to the best sites containing Flash and Shockwave content

Web Reference
Web Style Guide
Web site design guide authored by Yale University
W3 Schools
Web building tutorials