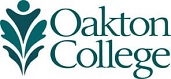 Database Fundamentals II
I.     Course Prefix/Number: CIS 245
       Course Name: Database Fundamentals II
       Credits: 4 (4 lecture; 1 lab)
II.    Prerequisite
None
III.   Course (Catalog) Description
Course continues to develop the knowledge needed to perform the tasks of a database administrator. Topics include methods to backup, restore, and recover the database given various different scenarios, transporting data between databases and the utilities used, networking concepts and configuration parameters, solving common network problems, and configuring network parameters to allow the database clients to communicate with the database server. This course leads to the Oracle Database Administrator Certified Professional certification. Recommended: CIS145 or comparable knowledge
IV.   Learning Objectives
Upon completion of this course, the student will be able to:
Use Recovery Manager (RMAN) to configure and create backups and to track and store backup information
Use RMAN to manage and perform the recovery and to manage the recovery catalog
Perform database backups without using RMAN
Use flashback technology to view past states of data and to revert back to a past state
Identify poorly performing SQL scripts
Configure the Oracle Database for optimal recovery
Configure the database instance so that resources are appropriately allocated
Schedule jobs to run inside or outside the database
Use compression to optimize database storage and duplicate a database
Manage database resources, performance, and memory
V.    Academic Integrity and Student Conduct
Students and employees at Oakton Community College are required to demonstrate academic integrity and follow Oakton's Code of Academic Conduct. This code prohibits:
• cheating,
• plagiarism (turning in work not written by you, or lacking proper citation),
• falsification and fabrication (lying or distorting the truth),
• helping others to cheat,
• unauthorized changes on official documents,
• pretending to be someone else or having someone else pretend to be you,
• making or accepting bribes, special favors, or threats, and
• any other behavior that violates academic integrity.
There are serious consequences to violations of the academic integrity policy. Oakton's policies and procedures provide students a fair hearing if a complaint is made against you. If you are found to have violated the policy, the minimum penalty is failure on the assignment and, a disciplinary record will be established and kept on file in the office of the Vice President for Student Affairs for a period of 3 years.
Please review the Code of Academic Conduct and the Code of Student Conduct, both located online at
www.oakton.edu/studentlife/student-handbook.pdf
VI.   Sequence of Topics
Core Concepts and Tools of the Oracle Database

The Oracle Database Architecture: Overview
ASM Storage Concepts
Connecting to the Database and the ASM Instance
DBA Tools Overview

Configuring for Recoverability

Backup and Recovery (BR): purpose, typical tasks and terminology
Using the Recovery Manager (RMAN)
Configuring the database for BR operations
Configuring Archivelog mode
Configuring backup retention
Configuring and using a Flash Recovery Area (FRA)

Using the RMAN Recovery Catalog

Tracking and storing backup information
Setting up a Recovery Catalog
Recording backups
Using RMAN Stored Scripts
Managing the Recovery Catalog (Backup, Export, Import, Upgrade, Drop and Virtual Private Catalog)

Configuring Backup Settings

Configuring and managing persistent settings for RMAN
Configuring Autobackup of control file
Backup optimization
Advanced Configuration Settings: Compressing Backups
Configuring Backup and Restore for very large files (Multisection)

Creating Backups with RMAN

Backup types
Create and Use

Backup Sets and Image Copies
Whole Database Backup
Fast Incremental Backup
Configure Backup Destinations
Duplexed Backup Sets
Archival Backups

Restore and Recovery Task

Restoring and recovering
Causes of file loss
Automatic Tempfile Recovery
Recovering from the loss of a Redo Log Group
Recovering from a Lost Index Tablespace
Re-creating a Password Authentication File
Complete and Incomplete Recovery
Other Recovery Operations

Using RMAN to Perform Recovery

Complete Recovery after loss of a Critical or Noncritical Data File
Recovering image copies and switching files
Restore and Recovery of a Database in NOARCHIVELOG Mode
Incomplete Recovery
Performing Recovery with a Backup Control File
Restoring from Autobackup: Server Parameter File and Control File
Restoring and Recovering the Database on a New Host

Monitoring and Tuning RMAN

Monitoring RMAN Jobs
Balance Between Speed of Backup Versus Speed of Recovery
RMAN Multiplexing
Synchronous and Asynchronous I/O
Explaining Performance Impact of MAXPIECESIZE, FILESPERSET, MAXOPENFILES and BACKUP DURATION

Diagnosing the Database

ata Recovery Advisor (DRA)
Block corruption
Automatic Diagnostic Repository (ADR)
Health monitor
The ADR Command-Line Tool, ADRCI

Using Flashback Technology I

Overview and Setup
Using Flashback Technology to query data
Flashback Table
Flashback transaction query
Performing Flashback Transaction Backout
Oracle Total Recall
Flashback Drop and the Recycle Bin

Performing Flashback Database

Configuring Flashback Database
Performing Flashback Database Operations
Monitoring Flashback Database

Managing Memory

Oracle Memory Structures
Oracle Database Memory Parameters
Using Automatic Memory Management
Automatic Shared Memory Management
Using Memory Advisors
Using Data Dictionary Views

Managing Database Performance

Tuning activities
Using statistic preferences
Optimizer statistics collection
Monitor the performance of Sessions and Services
Automatic Workload Repository (AWR)
Describing the Benefits of Database Replay

Managing Performance by SQL Tuning

SQL Tuning and SQL Advisors
Using SQL Tuning Advisor
SQL Access Advisor
SQL Performance Analyzer Overview

Managing Resources

Overview and Concepts
Accessing and creating resource plans
Creating Consumer Group
Specifying Resource Plan Directives, including:

Limiting CPU Utilization at the Database Level
Instance Caging

Activating a Resource Plan
Monitoring the Resource Manager

Automating Tasks with the Scheduler

Simplifying management tasks
Creating a Job, Program, and Schedule
Using Time-Based, Event-Based, and Complex Schedules
Describing the Use of Windows, Window Groups, Job Classes, and Consumer Groups
Multi-Destination Jobs

Managing Space in Blocks

Free Space Management
Monitoring space
Compressing data

Managing Space in Segments

Segment Creation on Demand
Additional Automatic Space-Saving Functionalit
Shrinking Segments
Segment Advisor
Managing Resumable Space Allocation

Managing Space for the Database

Using 4 KB-Sector Disks
Transporting Tablespaces
Transporting Databases

Duplicating a Database

Purpose and Methods of Cloning a Database
Using RMAN to Create a Duplicate Database
Cloning a Database from a Backup
Duplicate a Database Based on a Running Instance
Targetless Duplicating a Database
VII.  Methods of Instruction
Reading, lecture, discussion, group work, demonstrations, hands-on exercises, projects, assignments, quizzes, and/or exams
Course may be taught as face-to-face, hybrid or online course.
VIII. Course Practices Required
Appropriate attendance
Satisfactory completion of lab projects
Completion of assignments and exams
Read textbook and research appropriate manuals as needed
IX.   Instructional Materials
Note: Current textbook information for each course and section is available on Oakton's Schedule of Classes.


X.    Methods of Evaluating Student Progress
Students will be evaluated on quality of their lab projects, other written and/or oral assignments, quizzes, and exams as specified by the instructor.
XI.   Other Course Information
If you have a documented learning, psychological, or physical disability you may be entitled to reasonable academic accommodations or services. To request accommodations or services, contact the Access and Disability Resource Center at the Des Plaines or Skokie campus. All students are expected to fulfill essential course requirements. The College will not waive any essential skill or requirement of a course or degree program.
Oakton Community College is committed to maintaining a campus environment emphasizing the dignity and worth of all members of the community, and complies with all federal and state Title IX requirements.
Resources and support for
pregnancy-related and parenting accommodations; and
victims of sexual misconduct
can be found at
www.oakton.edu/title9/
.
Resources and support for LGBTQ+ students can be found at
www.oakton.edu/lgbtq
.
Electronic video and/or audio recording is not permitted during class unless the student obtains written permission from the instructor. In cases where recordings are allowed, such content is restricted to personal use only. Any distribution of such recordings is strictly prohibited. Personal use is defined as use by an individual student for the purpose of studying or completing course assignments.
For students who have been approved for audio and/or video recording of lectures and other classroom activities as a reasonable accommodation by Oakton's Access Disabilities Resource Center (ADRC), applicable federal law requires instructors to permit those recordings. Such recordings are also limited to personal use. Any distribution of such recordings is strictly prohibited.
Violation of this policy will result in disciplinary action through the Code of Student Conduct.