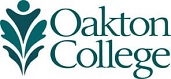 Corporate and nonprofit businesses alike rely heavily on computer networks and systems to connect employees and customers. These systems increase productivity and improve security, allowing people across the country and around the world to share data and resources quickly and effectively. Those individuals with the necessary skills to design, implement, maintain, manage, and secure computer networks and systems will enjoy strong job prospects.
Oakton courses provide knowledge and techniques necessary to design, configure, install, and secure Local Area Networks (LANs) and Wide Area Networks (WANs). Courses include networking essentials as well as "vendor specific" training to help prepare students for industry recognized certification examinations.

Oakton offers an associate in applied science (AAS) degree in computer networking and systems. Courses include preparation for industry standard certification in the following areas: Microsoft Certified Solutions Associate (MCSA), Microsoft Certified Solutions Expert (MCSE), Cisco Certified Entry Networking Technician (CCENT), Cisco Certified Networking Associate (CCNA), CompTIA Network+, CompTIA Security+ and more.  Oakton also offers certificates in Network Administration that prepare students for jobs in the networking field. The Network Security Specialist and Network Security Administrator certificates train students to identify and secure Computer Networks and Systems from unauthorized activities in Windows, Cisco, and Linux systems in various settings.
As an approved member of the Microsoft IT Academy and the Cisco Networking Academy, Oakton uses Official Microsoft Learning Products and Official Cisco Curriculum course materials.  Classes meet in state-of-the-art computer labs that offer the latest in networking technology.

For further information or questions about the CNS discipline, contact Reza Dai, Chairman, at 847.376.7778.