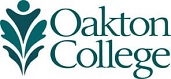 The computer science program offers many levels and varieties of coursework that develop quantitative competencies necessary for success in degree and certificate programs. Many courses also support the general education component of Oakton's mission.

Faculty members use instructional techniques and methods to motivate and inspire students in an environment that nurtures self-esteem, promotes the curiosity to question, and fosters life-long learning.
 
Students who intend to transfer to a four-year college or university and earn a degree in computer science should consider earning an Associate of Science with an emphasis in computer science. Oakton participates in the Illinois Articulation Initiative (IAI), a statewide agreement that allows transfer of the completed curriculum to any participating college or university in Illinois.

Students who know where they intend to transfer can check iTransfer to determine transferability of a particular course.
For more information, contact Ivan Temesvari, Computer Science Coordinator, at 847.376.7065 or itemesva@oakton.edu.